Saber Marionette J (Bloodberry)
Made By
Helve
Size
1450k (1485291 bytes)
Icons
7
Backdrops
2
Sounds
8
Sounds in this file use the MPEG Layer-3 WAV format. You may need to install this CODEC to hear them. Unzip it to a temporary directory and check the README.TXT file for installation instructions.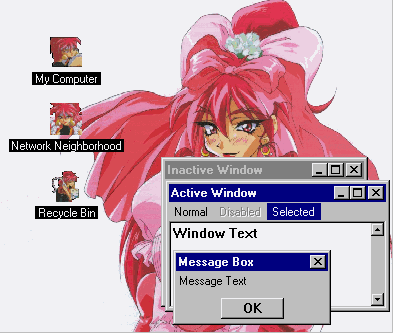 | | |
| --- | --- |
| | [an error occurred while processing this directive] |
---
About This Title