---
If your page meets these basic requirements, you can register your page with the KiSS DollRing.
Once you have completed this form, you will be sent an e-mail message confirming your registration. However, you will not be part of the web ring until your page has been reviewed by the ringmaster. Under normal circumstances, you will be added within 48 hours, as long as you have met the basic requirements. When you register your page, you will be shown the necessary HTML fragment which must be added to your page before your page can be officially added to the webring . You will also receive a copy of this HTML code in your e-mail confirmation.
If you like, you can use one of these alternate DollRing logos instead of the standard one.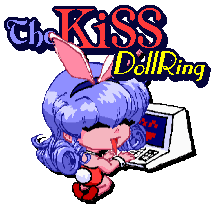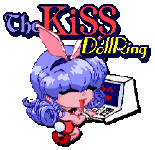 ---
If you are already a member of the KiSS DollRing and just need to edit your registered information (description, name of the site, URL), you can log in here: