Deviations: Prologue
One of the first ever "Live-Action Kamishibais"!

The world as we know it is evolving. Mankind is becoming Mutantkind, as many people have begun to display incredible powers. These "deviations" have to learn how to live with their new lives as best they can. This is the beginning of a story of heroes and how their lives changed so quickly when they discovered their inner secret.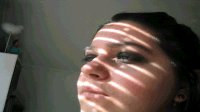 "I was just 'the other one'. I was no longer their little princess."