The Grand Ellemera Saga
The planet Zephus underwent a natural disaster: The Imperial Ellemera and the Spiritual Devastators blew everything up in their war. Now all that's left of the beautiful world of Zephus are four floating continents above a raging ocean. And those continents are slowly sinking because the magic that keeps them afloat is running out. On top of all that, Princess Minerva gets herself lost and must be found and you have to find her! The first in a multi-part story.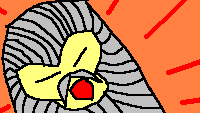 "Son! The Princess needs rescuing!"