Heart
Kokoro thought she was an ordinary girl. But when Ryu, a purple-skinned, fouled-tempered Demon-Dragoness and a clumsy hyper-active elf named Toyo appear in her life, she knows she's in for some big changes. Now she's off to another world to collect and restore the magical talismans known as "Artifacts"...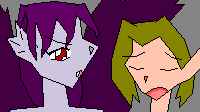 "Why the hell did you have to go and make that noise? The Mage may have heard us!"
Heart, Part 2
Kokoro learns stuff, Toyo is baka, and Ryu gets a hangover.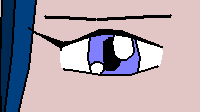 (what am I getting myself into...)