Kamific: Pokemon Battle
It was a quiet day on 4-3-C until Ash from Pokemon shows up and challenges Helve to a Pokemon Match. This parody on Pokemon and Kamishibai cute animal characters features characters from Agile Heros, Hikawa Hijinks, Sailor Moon, TL-17g and many others!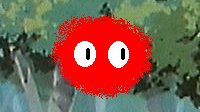 "Chi Chi, Squeak Attack NOW!"