St. Silver
A story recounting the destruction of the St. Silver Association. Placed during a bygone era, this Kami features two people torn apart by skewed desires. The corruption of the world they live in has forced one to take drastic steps, can the other stop them from going too far?

Warning: contains strong language.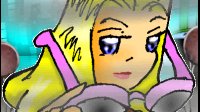 "You know...I never DID like you...."