The Mythical Series: The Apple of Discord!!!
This is the first of the Mythical Series. It is about the Greek myth, the Apple of Discord!!! A lovely wedding is interrupted by Eris, the goddess of mischief!!! Who will get the apple? Download and see!!!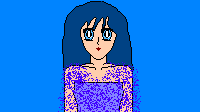 I wonder why Eris didn't show?" Athena said.