Mamoru VS Seiya.... One on One
It's Mamoru finally confronting Seiya about his flirting with Usagi in his absence. Then at the end you choose who Usagi should be with, based on their arguments.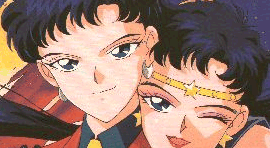 "I don't know who this guy is, or where he came from... I do know that he is out of line, stepping on my territory."