Sleeping Cutie: The naming
A fairytale story beginning with the birth of a princess and the trouble in naming her.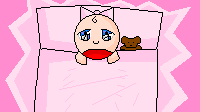 But one day, their prayers were answered, and Carmen gave birth to a cute little baby girl!
Sleeping Cutie: Chapter 1
Now 14, the princess has yet to accept any of her suitors so the king holds a ball. Sparks sizzle between the princess and a handsome prince but are interrupted by the prince's mother, peeved at not being invited to the ball. As in any good fairytale, curses fly.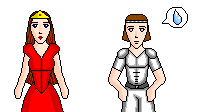 "...but I love this song so I'll dance with you anyway. And no smart comments about how you 'tamed the lion'!"