Strangers and Beggars
Jack is lost in the city, unable to remember what he's doing or where he's going. When he enlists the help of a young boy he meets on the street, things don't go quite as expected for either of them. Can the two strangers get past a series of misunderstandings and surprises to form the human connection they both need, all in one night's time?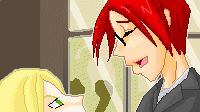 "I'm a little lost."