This is hAvOC: Prologue - Homecoming
In Brunbyshire, USA, Celeste is attacked by a deadly bat, Charles tangles with a crazed bully, and Carole meets a strange man who offers to help.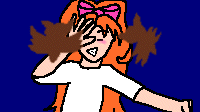 "Beating its wings, it barreled toward a frightened Celeste."
This is hAvOC: Part 1 - Welcome to the Neighborhood
Carole, Charles, and Celeste wake up somewhere strange! What is a Dreaming? Who is the man with the wings calling Celeste Hime?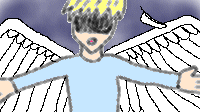 "Out of nowhere, a winged figure floated down from the sky and settled before Seleshta."