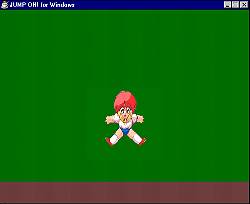 Jump On!
Were gymnastics really this painful!?
---

from onion software
The goal here is simple: click the mouse button at the right time to make the gymnast land on her feet. If you mistime your click, she kisses the floor resoundingly! Three levels of difficulty. Strangely addictive.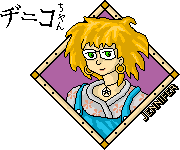 (Self-extracting Windows zip file, size is 130k)
---
If a link on this page doesn't work, press here: IT'S BROKEN!! Tell us the URL of the page and let us know what is wrong.
Original art © 1996,1997 by Jennifer Diane Reitz
---