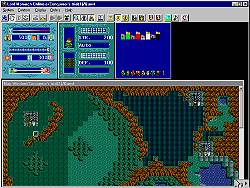 Lord Monarch
Ever want to push people around? Now's your chance!
---

from Nihon Falcom Co
This game is sort of a cross between the classics Populous and Warcraft. At least, that's the first level. The second level takes place in a fast food restaurant! There are more levels too. This is a complete game -- for free even! No registration, nothing! As Nihon Falcom says "Enjoy!"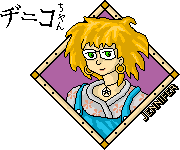 (Self-extracting Windows zip file, size is 1146k)
---
If a link on this page doesn't work, press here: IT'S BROKEN!! Tell us the URL of the page and let us know what is wrong.
Original art © 1996,1997 by Jennifer Diane Reitz
---