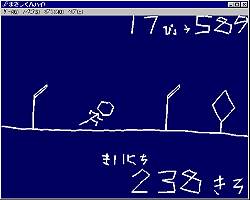 Saba v1.1
The Olympics through the eyes of a child!
---

from ABA Games
Saba is a collection of 5 traditional athletic events but done with a wry sense of humor and a really amazing art style (sort of like a child's chalk drawings). There is a mas.doc which describes how to play these games in english.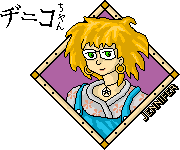 (self-extracting zip file, size is 942k. Windows 95/NT only!)
---
If a link on this page doesn't work, press here: IT'S BROKEN!! Tell us the URL of the page and let us know what is wrong.
Original art © 1996,1997 by Jennifer Diane Reitz
---